No Bake Treats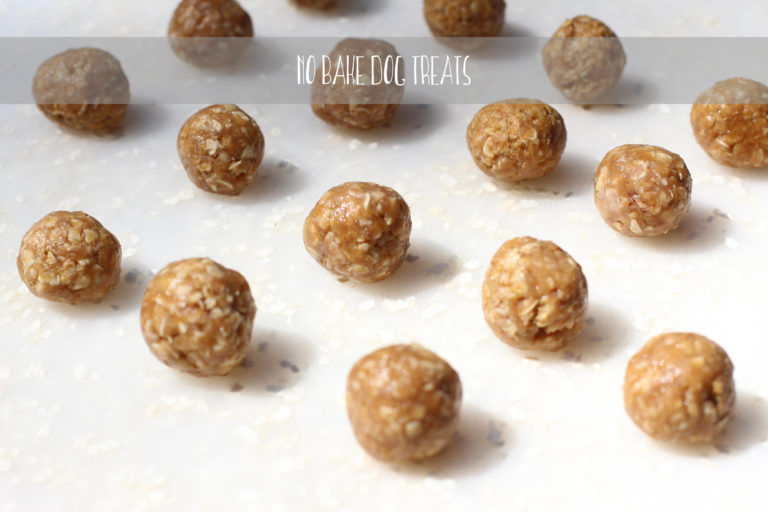 ¾ C. Peanut Butter
¼ t. Cinnamon
¼ t. Carob Powder
¼ C. Water
1¼ C. Oats
Line a cookie sheet with parchment paper or plastic wrap, set aside.
In a medium bowl, vigorously stir together the peanut butter, cinnamon, carob powder, and water until combined. Slowly add the oats, ¼ cup at a time, until completely mixed in.
Roll into small balls, placing on prepared cookie sheet. Chill in the fridge for 1 - 3 hours before feeding to your dog.
Or freeze on cookie sheet, then place in Zip Loc bag, storing in the freezer. Take out as needed.