Mardi Gras!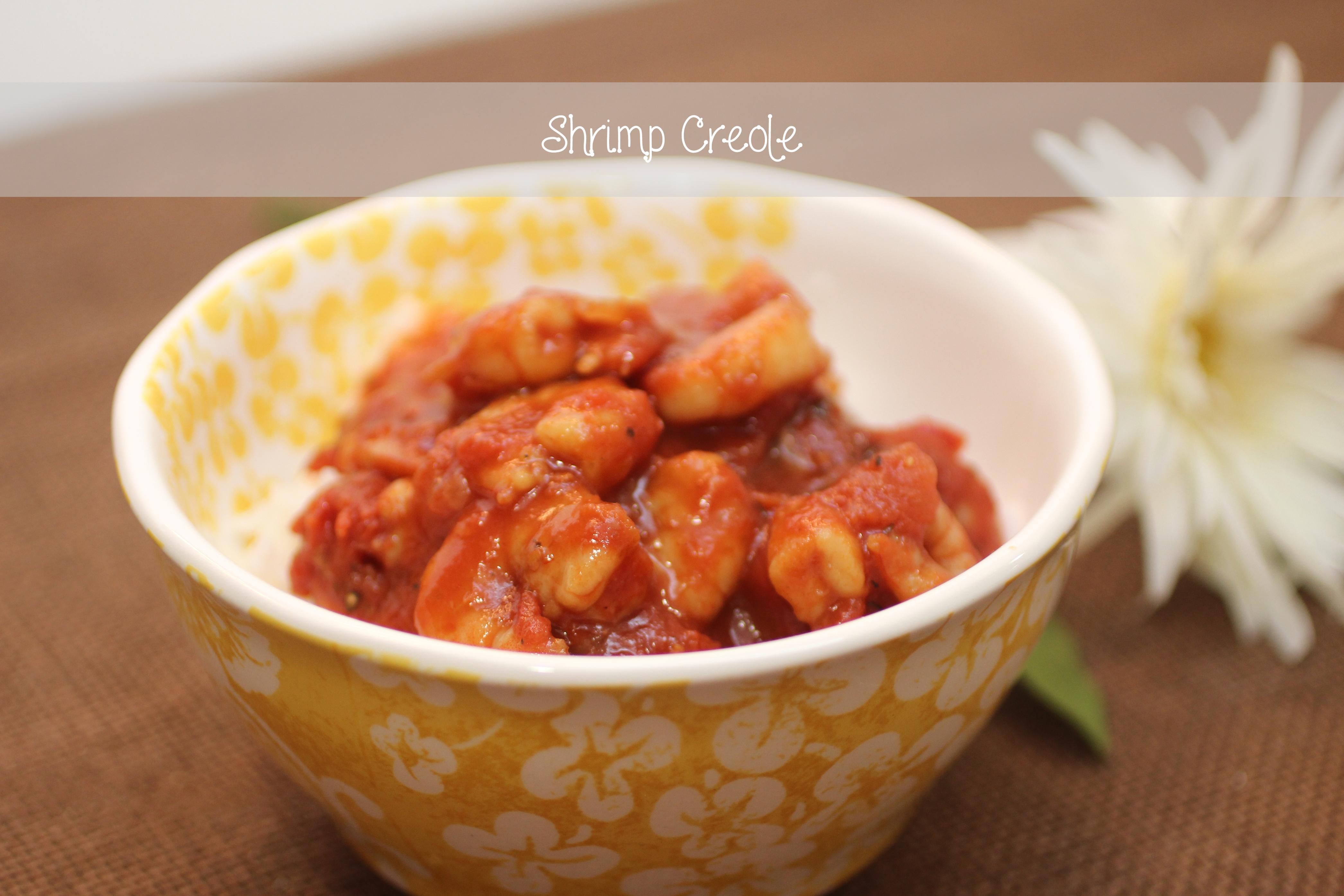 2 quarts water
2 pounds shrimp unpeeled
1 cup onion chopped
1 cup green bell pepper chopped
1 tablespoon vegetable oil
2 14 oz cans tomatoes drained and chopped
1 6 oz can tomato paste
1 bay leaf
1 teaspoon Worcestershire sauce
½ teaspoon Dried oregano
¼ teaspoon salt
½ teaspoon lemon pepper
¼ teaspoon pepper
dash Tabasco sauce
2 cups cooked rice
Bring water to a boil in a large Dutch oven; add shrimp and cook 3 to 4 minutes. Drain well; rinse with cold water. Chill. Peel and devein shrimp.
Saute onion and green pepper in oil. Drain. Combine tomatoes, tomato paste, bay leaf, Worcestershire, oregano, salt, lemon pepper, pepper, and Tabasco sauce in large Dutch oven. Add green pepper and onion. Simmer over low heat for about 45 minutes. Add shrimp and simmer until shrimp are heated. Ladle hot shrimp creole over hot white rice.
Serving size:
½ Cup
Calories:
338
Fat:
6g
Saturated fat:
1g
Unsaturated fat:
2g
Trans fat:
2g
Carbohydrates:
36g
Sugar:
5g
Sodium:
479mg
Fiber:
3g
Protein:
35g
Cholesterol:
230mg